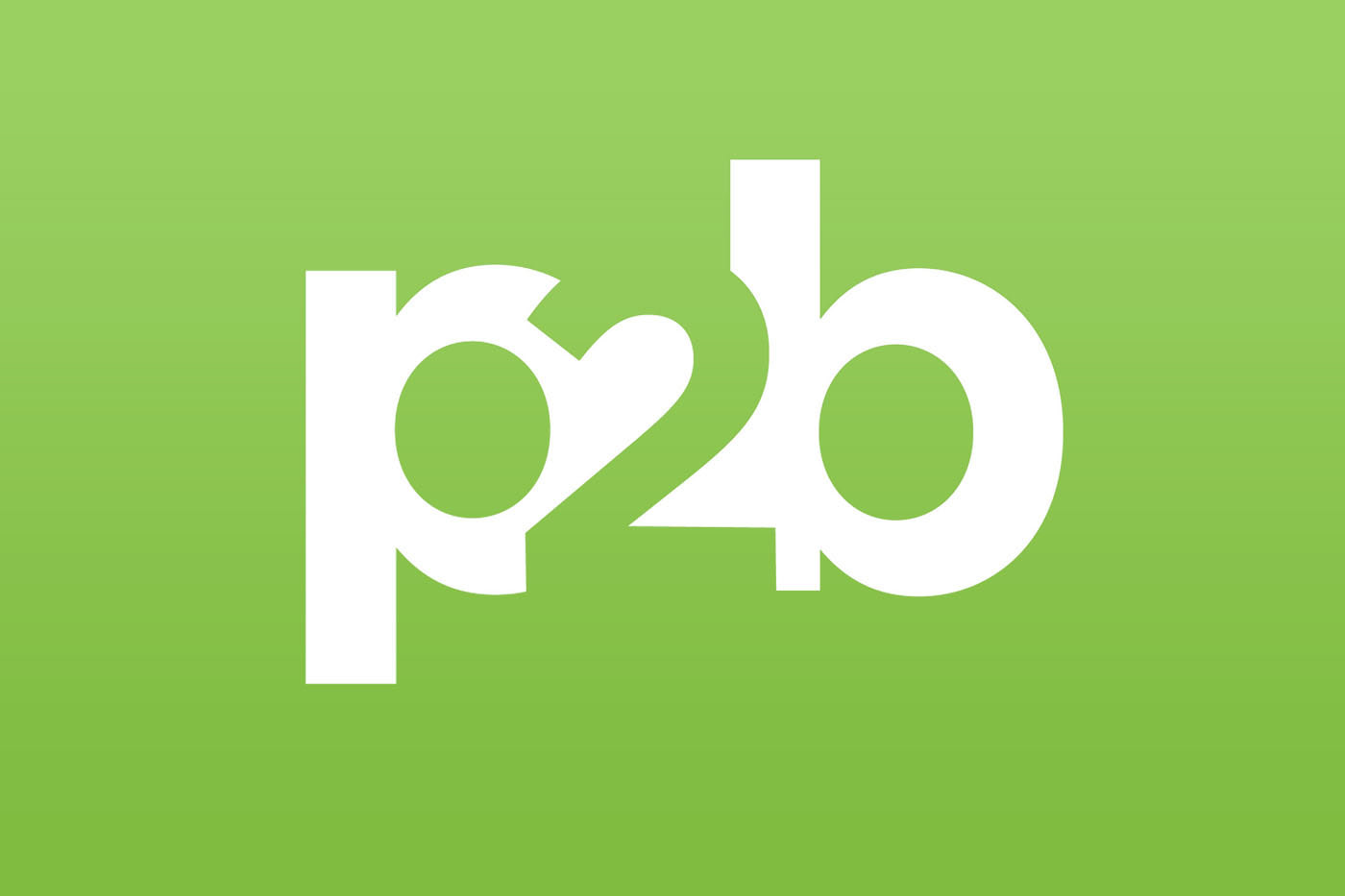 Conference
The Power To Become (P2B) Conference was put on by the BYU-Idaho Alumni Office. The objective of the conference was to help students learn how to be successful as professionals. Several alumni were invited to speak at the two-day event. Students were taught how to "discover [their] passion, tell [their] story, and network with industry leaders".
Stage Lettering
I had the opportunity of personally creating the stage lettering for the P2B conference. Using the logo designed by our agency, and after a few variations on the size, thickness, and features of the lettering, I took every effort to deliver a long-lasting, iconic product.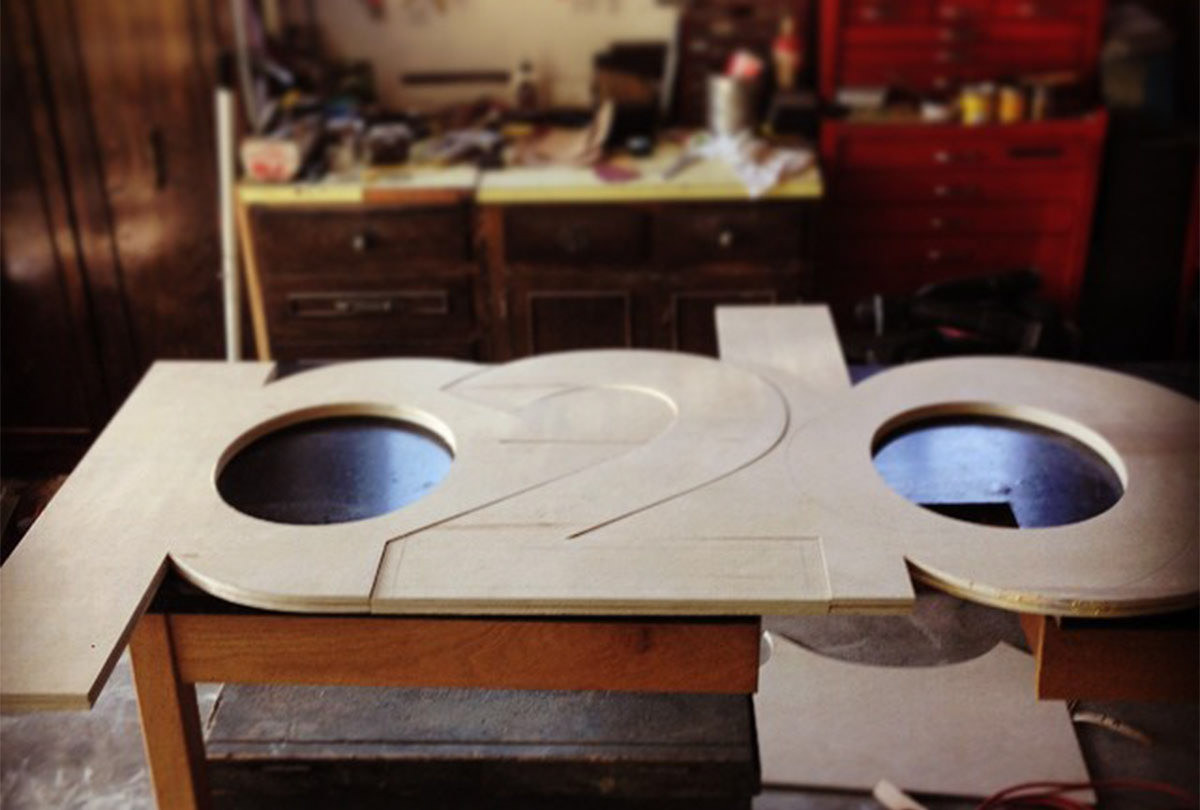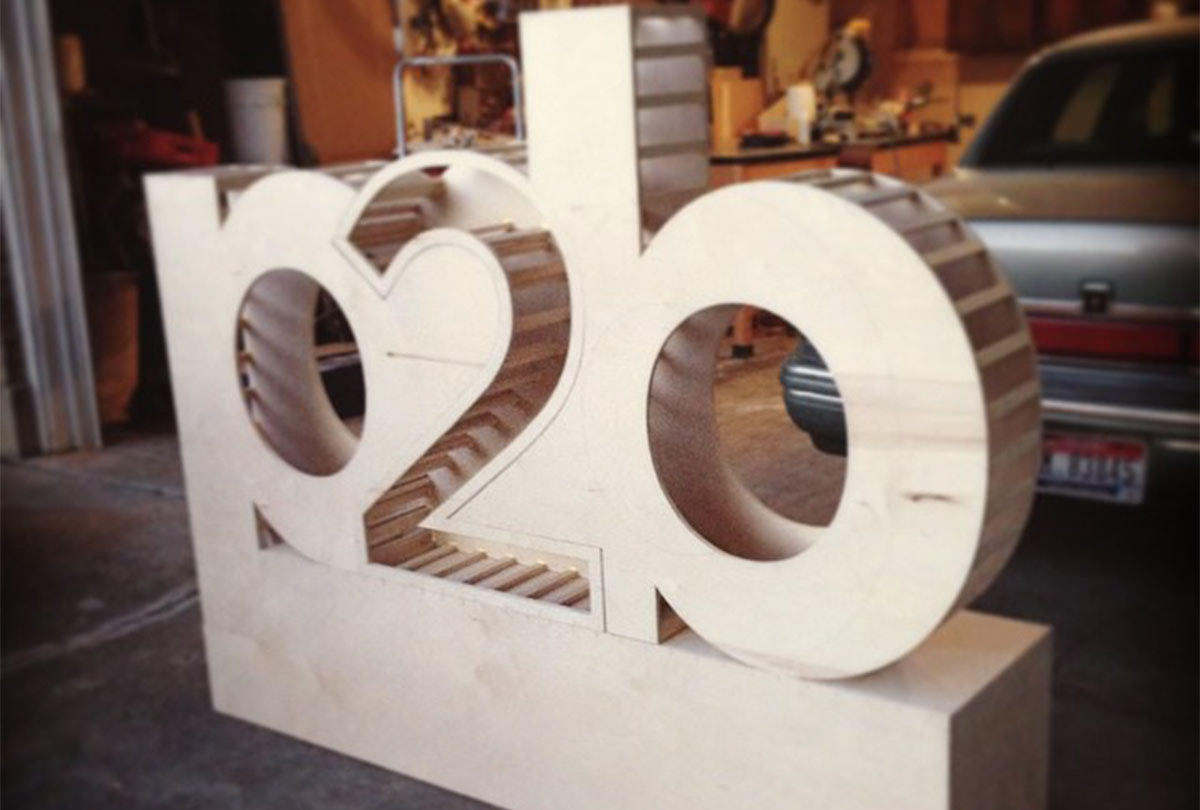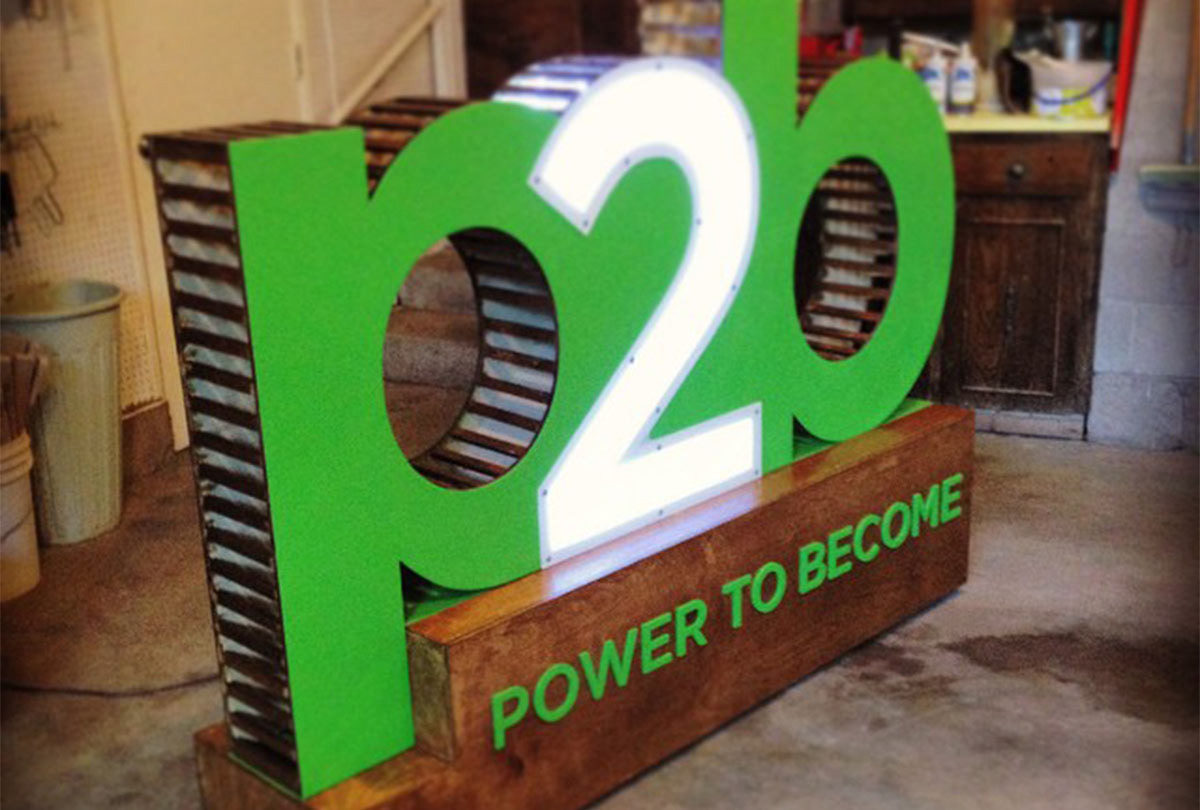 Lettering Process
The P2B lettering was created with 1/2″ Baltic Birch in one week. The lettering includes a wooden base with wheels for easy transport from one location to the next. One final design element that really lights up the stage lettering is a frosted plexiglass number "2" with LED lights behind it to catch the audience's eye without distracting them from the speakers.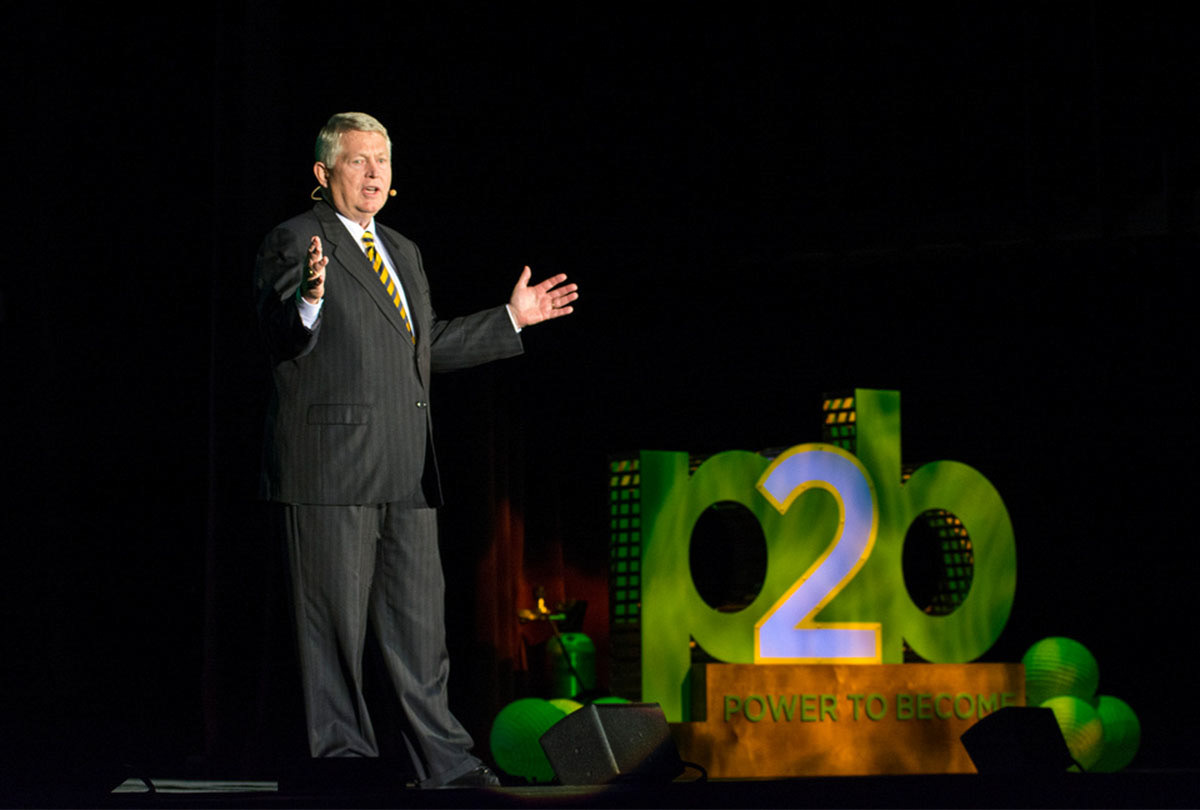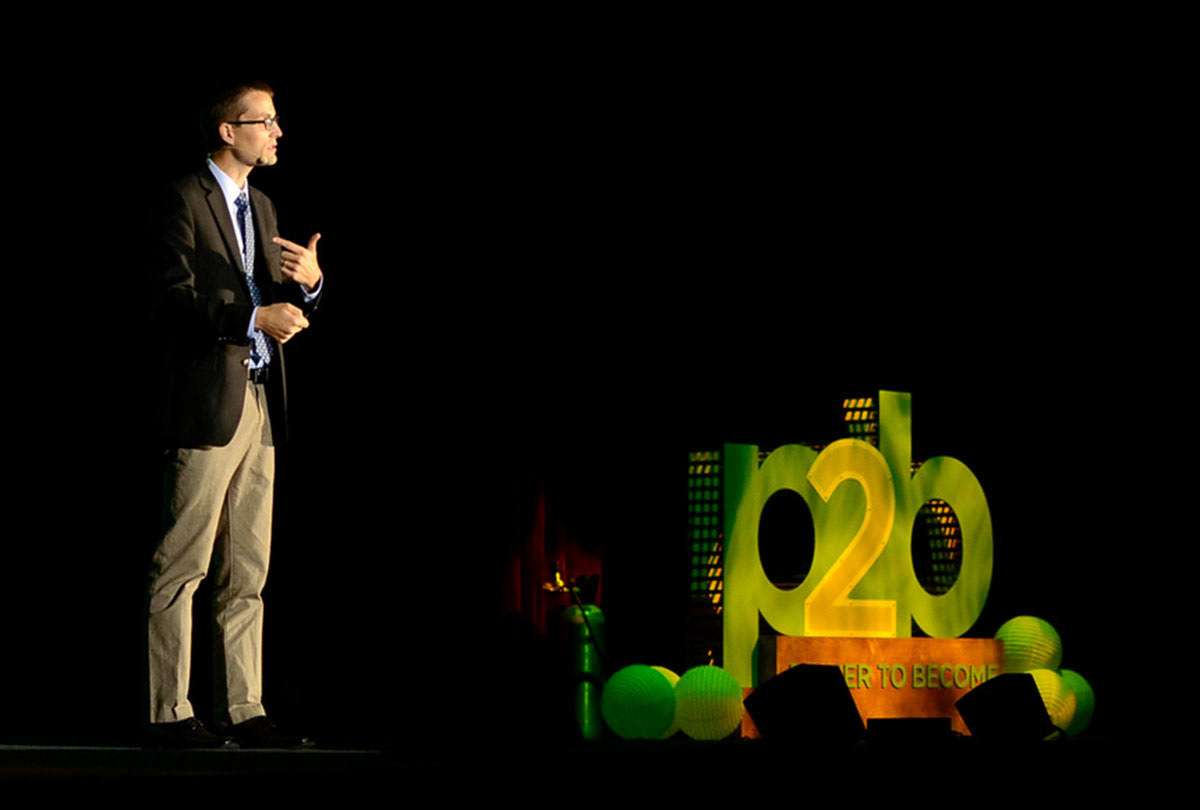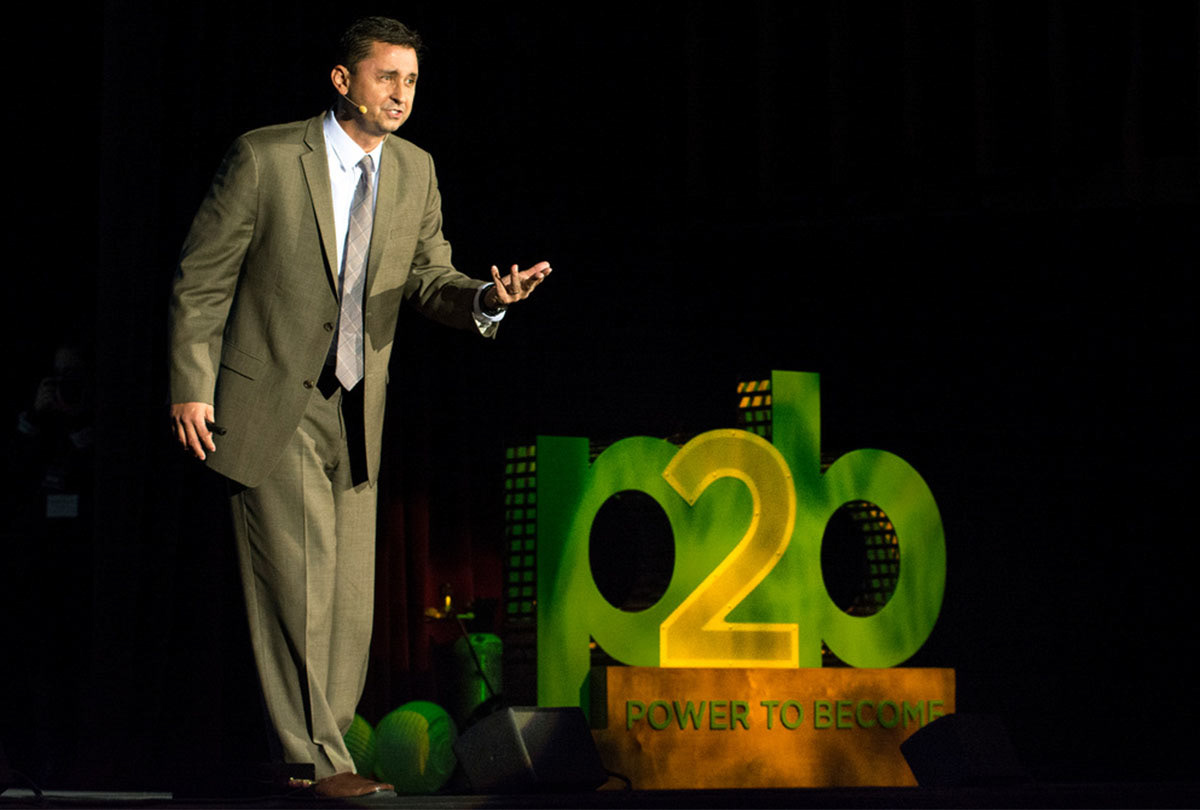 Results
The Power to Become conference was sold out to an audience of over 2,500 BYU-Idaho students and community members. The lettering is planned to be used for future versions of the Power to Become Conference. See you there!