Aspiring Scientists
To best reach the target audience, we decided to highlight what food science has done and continues to do for the lives of everyday people, including interested students. Since the campaign would stay on campus, we designed an interactive booth that would intrigue and take prospective students on a journey of the science behind food, famous food scientists from history, and what it means to be a successful Food Scientist.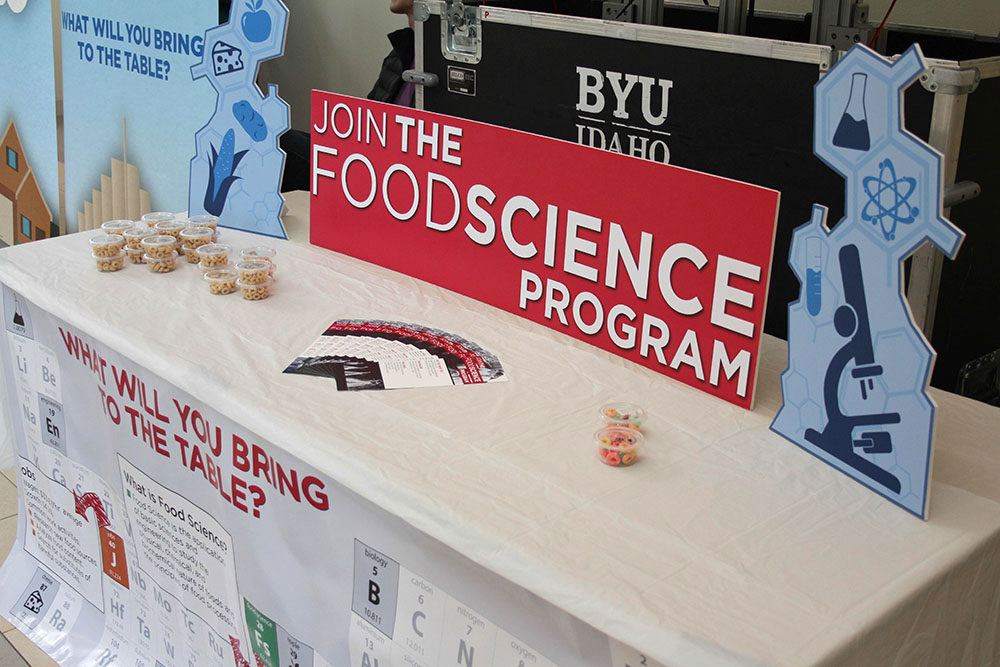 Increased Enrollments
Because the major debuted in Fall 2013, the program wanted a publicity campaign that would help students decide on selecting it as their course of study. Due to our efforts, the campaign increased inquires into the food science program by 60% and enrollments increased by 15%. Food Science has continued to grow over the years into one of the University's more prominent fields to study.