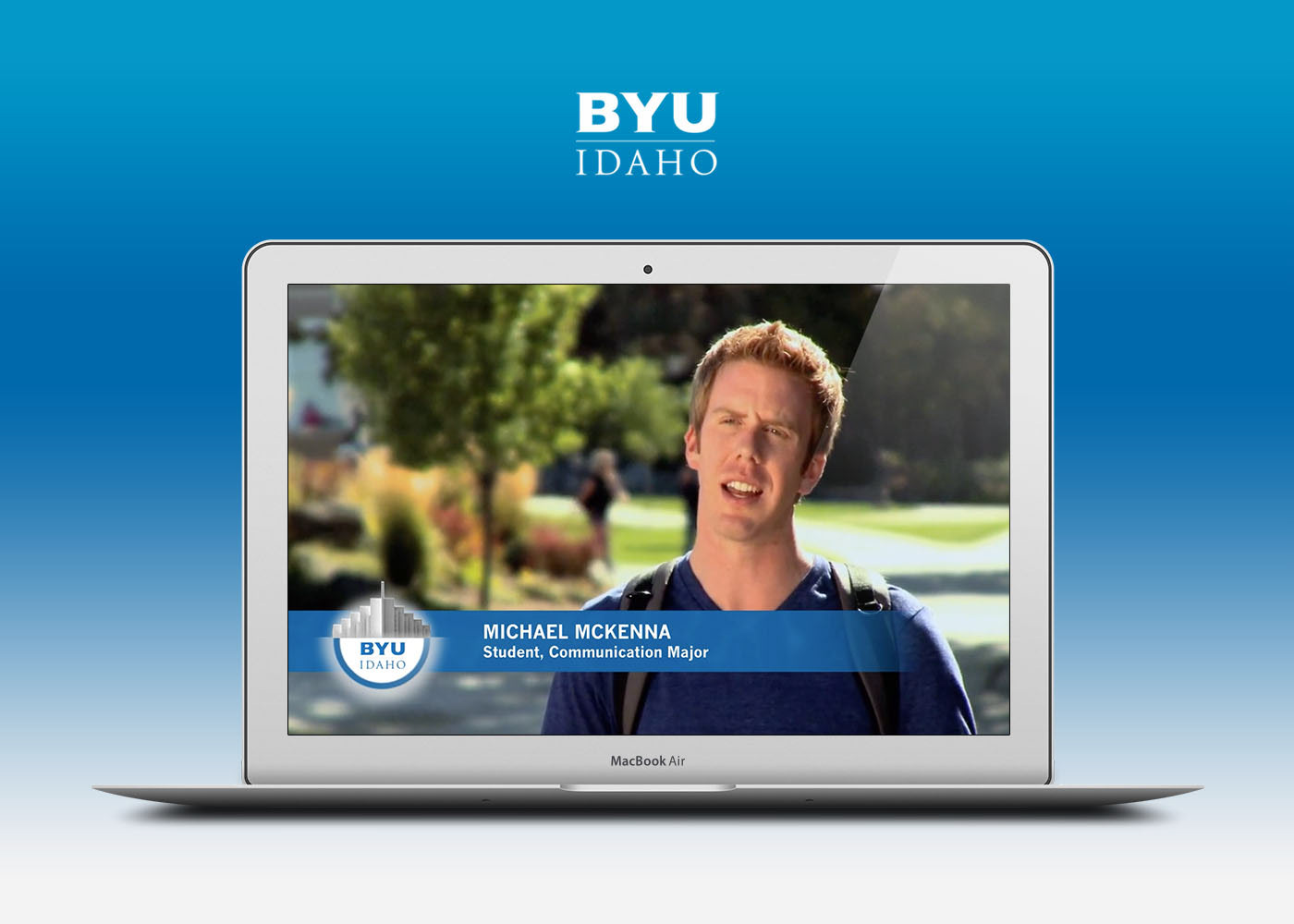 PROBLEM
Lower thirds can be a headache! How fast should the entrance be, how long should it stay up for, any animation while it is up and the exit duration are all things that need to be considered. Lower thirds are some of the quickest visuals that a person will see, and as such they are sometimes to most difficult to design.

Constraints
Not having any constraints can become one of the biggest constraints. The project was open to creativity as we had no specific client we were designing for. I decided to create my own constraints to help me not go crazy and design a mess. My client would be BYU-Idaho, the design had to be modular enough for various BYU-Idaho video projects and the it had to be fluid, recognizable and not distract from the footage.
Design Process
As I was searching for ideas, I stumbled across a design element on the BYU-Idaho homepage that I had never noticed before. On the bottom of the site, just before the footer, there is a small image of the BYU-Idaho Taylor building. The tier shape of the building sparked an idea that had to be in the final design.
Recognizable
Firstly, the Taylor building is one of the most recognizable buildings on campus. That fulfilled one of the constraints I set for myself. The tier-shaped design of the building was used as the entrance for the lower third. I split each tier into its own layer so they could be animated in After Effects to look as though they were growing in place.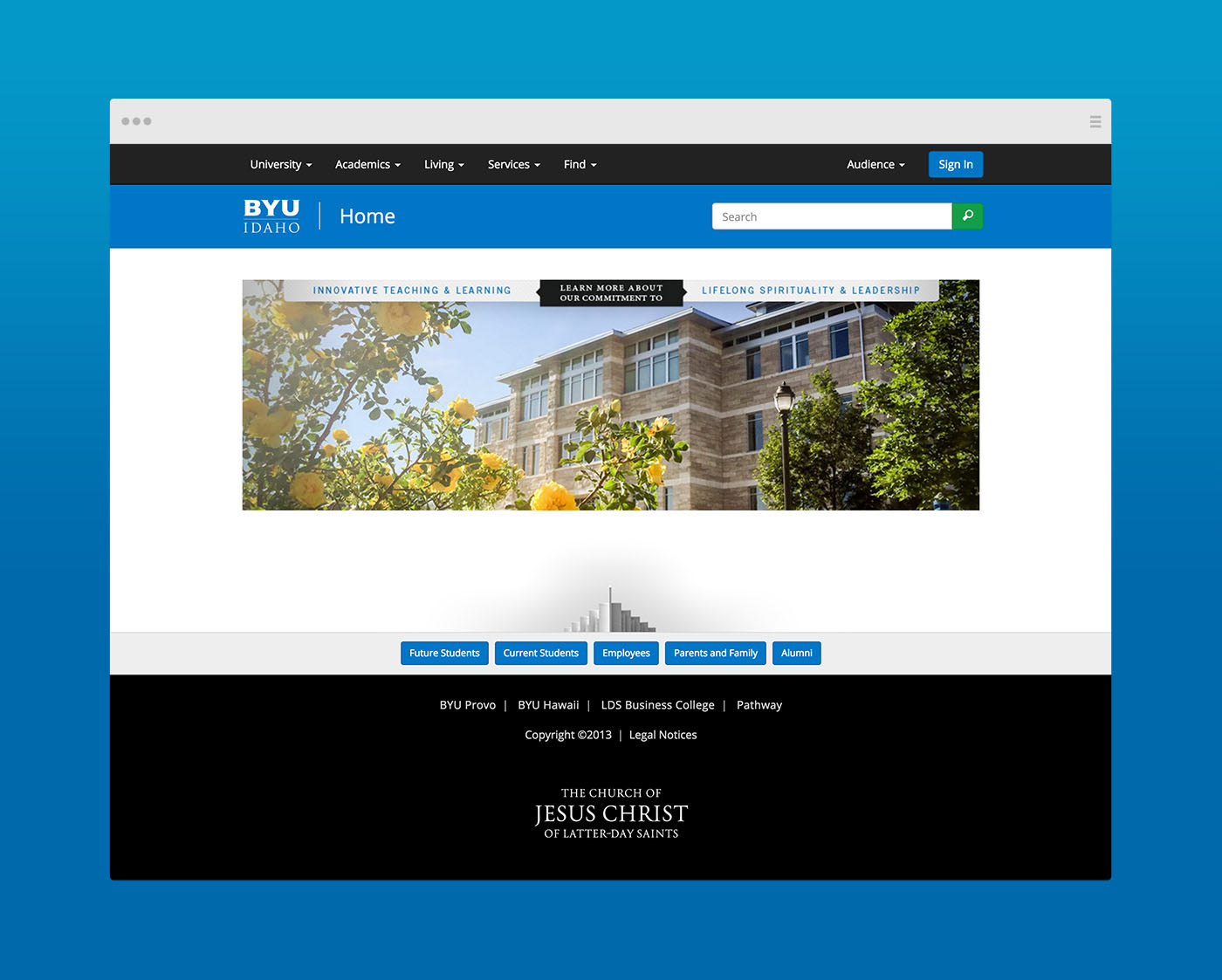 Branding
I added the BYU-Idaho logo and a subtle spinning dial that would go around the base of the logo and fade behind the Taylor building as it rotated. The recognizable BYU-Idaho blue was used as the background color and campus branding guidelines were applied to the text.


Testing
Animation durations were tested using BYU-Idaho faculty and students as my research group and below is the final product.
Retrospective
I would like to study animation on a deeper level to have a better sense of how fast or slow animations should last. Time was wasted testing a wide array of animation versions. With a deeper understanding of animation in design, the project would have been resolved more swiftly.